Arty Workshop bij Heidi Wallheimer
Nieuws
->
Informatief
Bron: Heidi Wallheimer
24-08-2016
Hallo, ik ben Heidi Wallheimer, geboren in Amsterdam en afgestudeerd aan de Gerrit Rietveld Academie in 2003: BA fotografie en een gediplomeerd docent. Mijn hele leven lang ben ik al beeldend kunstenaar en doe daardoor verschillende disciplines, zoals teken, schilderen, beeldhouwen (steen en was, bronzen).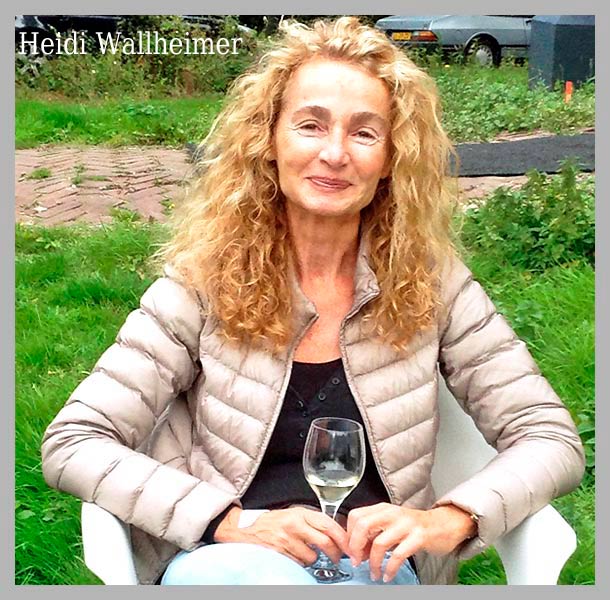 (Foto Heidi Wallheimer - 2016)



Beeldend kunstenaar Heidi Wallheimer
Mijn kennis en enthousiasme wil ik graag delen en geef nu een workshop: 'OPNIEUW LEREN KIJKEN'. Deze workshop zal een impact hebben, niet alleen op kunstzinnig gebied maar in alles waar je mee bezig bent! Ontwikkel jouw zintuigen en leer hoe je kunt tekenen, schilderen, beeldhouwen en fotograferen. Leg jouw eigen handtekening erin. De weg vinden wij samen. Ontdek welke materialen jou liggen en ga daar mee door in mijn vervolg workshops.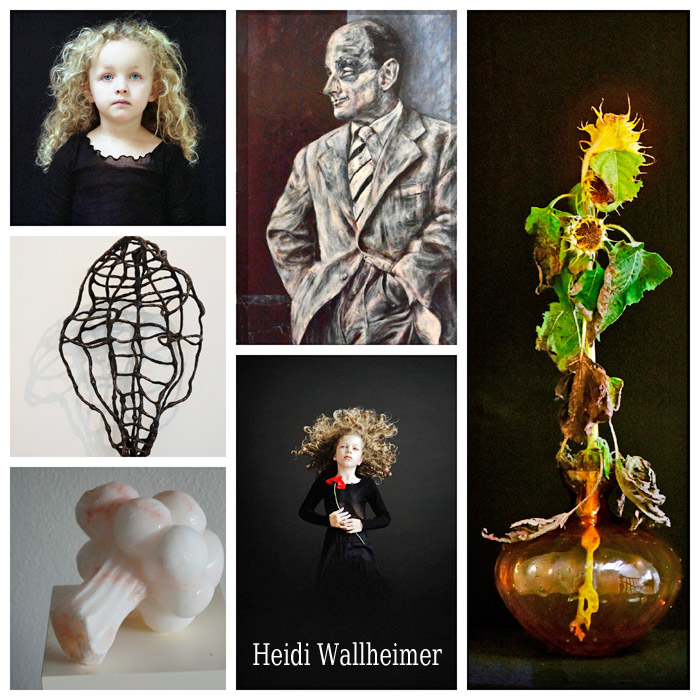 (Foto Heidi Wallheimer - 2016)



Fotocollage met de werken van Heidi Wallheimer
De workshop begint op donderdag 8 september 2016 van 11.00-15.00 uur. Inschrijving kan het hele jaar door. Iedereen werkt in zijn eigen tempo. De kosten zijn voor 10 lessen 350 euro. Er kan 1 proefles genomen worden. Voor de lunch van een half uur maak ik broodjes, koffie en thee. Je kan natuurlijk ook jouw eigen lunch meenemen. Ontwikkel jouw zintuigen, voel de vrijheid die je ervaart in deze workshops in Amstelveen. Verander jouw manier van kijken om je heen! Voor meer informatie 06-55945919 Heidi Wallheimer
www.heidiwallheimer.net
ARTY WORKSHOP from Heidi Wallheimer
Hello, I am Heidi Wallheimer, born in Amsterdam and graduated from the Gerrit Rietveld Academy in 2003: BA photography and certified teacher. I am an all-round artist specialized in children's portraits, which I make in assignment. Since I have been an artist as long as I can remember, I do several different disciplines. My paintings, drawings, sculptures and photography I have exhibited many times.
Now I'm starting a workshop based on 'looking' and drawing. Drawing is important. You will need it in every artistic discipline to progress in the way you would like it. So start your workshop with me, have fun and enrich your life! 'START LOOKING ALL OVER AGAIN' develop your senses and learn how to draw, sculpture in stone or wax, paint, photography…it's up to you !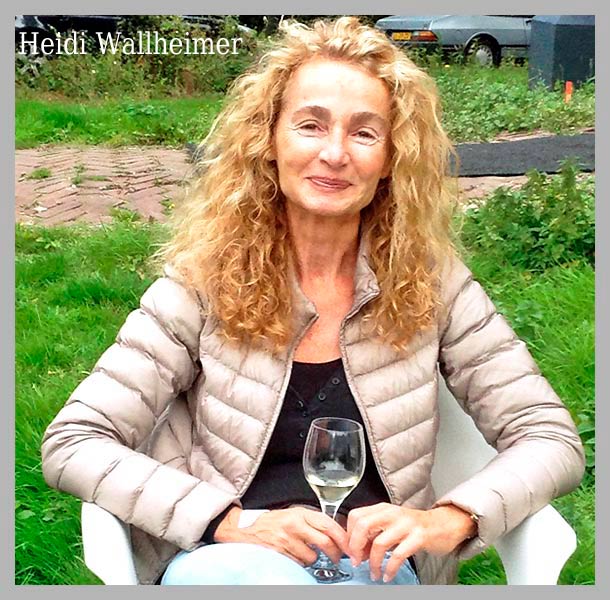 (Foto Heidi Wallheimer - 2016)



Visual artist Heidi Wallheimer
Drawing is the base for every artistic discipline. In this workshop I will teach you how to observe and sharpen your senses so you will be able to work with many different materials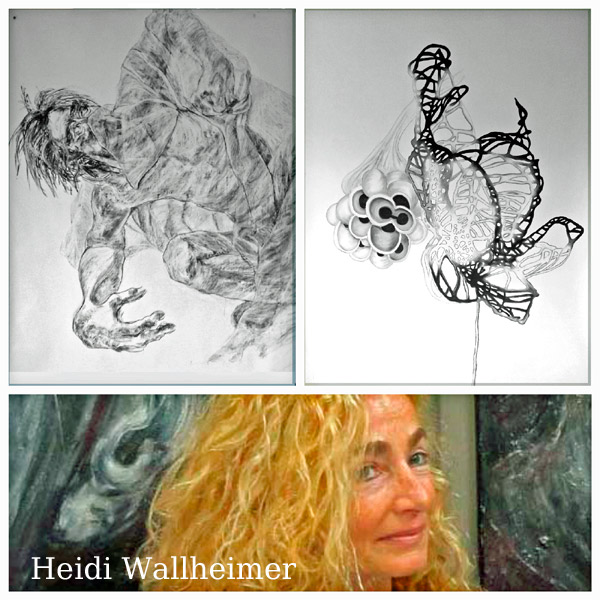 (Foto Heidi Wallheimer - 2016)



Photocollage with the works of Heidi Wallheimer
and choose what suites you best. We will have some short walks in the woods nearby to develop your awareness of the beauty around you. I will show you different possibilities by showing art books to stimulate your artistry. Drawing, painting with acrylic, sculpture (bronzes and soft stone), working with clay and photography belong to the possibilities you can master in my workshops.
The workshops start on the September 8th 2016 from 11.00-15.00 hrs in Amstelveen, joining is possible throughout the year. Costs for 10 classes are euro 350. There is a possibility to have 1 try-out class. For lunch there are buns or you can bring your own. Start developing your senses and enjoy the freedom you experience! For more information Heidi Wallheimer 06-55945919
www.heidiwallheimer.net
Amstelveenweb.com is niet verantwoordelijk voor de inhoud van de nieuwsberichten.