Amstelveen
Source: Gemeente Amstelveen/Amstelveenweb.com - juli 2021
Amstelveen
is a municipality in the province of North Holland, the Netherlands with 90,830 inhabitants (2021). It is a suburban part of the Amsterdam metropolitan region. The area of the city is 44.08 km², including a water area of 2.30 km². The soil consists of low moorland and sea clay. The municipality of Amstelveen consists of the historic villages of Bovenkerk and Nes aan de Amstel. In addition to Amstelveen's Stadshart, the following neighborhoods have recently been built: Westwijk, Bankras-Kostverloren, Groenelaan, Waardhuizen, Middenhoven, Randwijk, Elsrijk and Keizer Karelpark. The name Amstelveen comes from the Amstel, a local river (just like the name Amsterdam) and peat.
The corona crisis has had a great impact on the latest population figures. For the first time in 13 years, Amstelveen has fewer inhabitants than in the previous year. On January 1, 2021-there were 90,830 people living in Amstelveen, over 850 fewer than the previous year. Between 2010 and 2020 the population grew by 11,000 people. The increase is mainly due to housing construction. It is expected that the housing projects that will be realized in the coming years will ensure further growth, especially in the south of Amstelveen.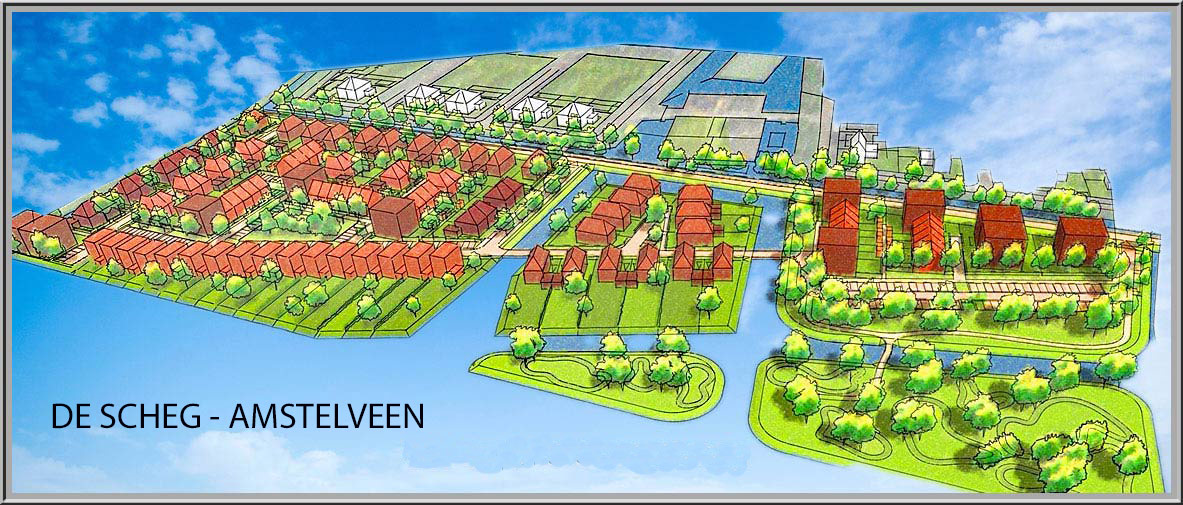 Population development
On January 1, 2021, 18,486 people with a non-Dutch nationality lived in Amstelveen. That is 20% of the total population of Amstelveen (Netherlands 2020: 7%). A total of 139 different nationalities live in Amstelveen. The Indian community is the largest with over 4,500 people, followed by the Japanese (1,648 people) and the British community (924 people). In recent years there has been an almost constant increase in people with a migration background, with the exception of the last year.
The 90,830 population on January 1, 2021 is the result of migration flows and natural growth. In 2020, the population declined under the influence of the coronapandemic for two reasons: more people died than were born (mortality surplus of 135) and more people left than settled (departure surplus of 700). The population development thus deviates significantly from the development of recent years, in which the population grew substantially, mainly due to migration.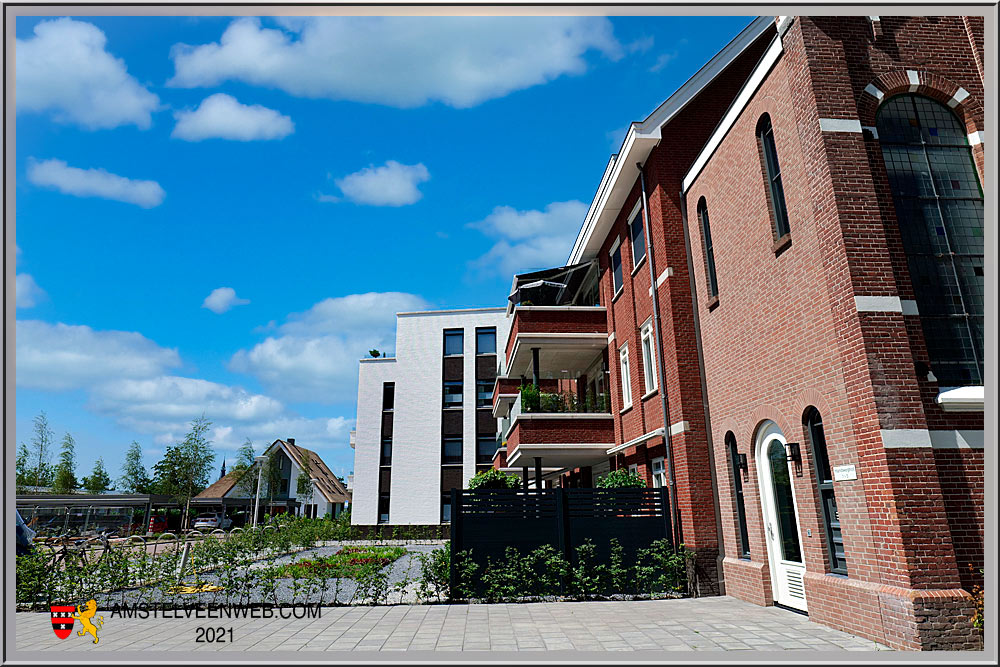 Housing and living
The 90,830 inhabitants of Amstelveen live in 42,033 homes. The average home occupancy rate is 2.16 (in the Netherlands: 2.21). Of these homes, 45% are owner-occupied, 31% are rented by housing corporations and 24% are privately owned. In the Netherlands the corresponding figures are 57%, 29% and 13% respectively. The housing stock consists of 49% single-family homes and 51% multi-family homes (Netherlands: 64% and 36%). The single-family housing stock consists mostly of owner-occupied housing (64%). Of the multi-family dwellings, only 25% are owner-occupied. Amstelveen has a relatively young housing stock. 80% of the homes were built after 1960 and 29% even after 1990.
Districts and Neighborhood Distribution
Amstelveen has long been divided into neighborhoods. In 2018, neighborhoods were merged, so there are now 14 districts and 47 neighborhoods.
Economic Structure
Amstelveen has a favorable starting position. Its location between the economic clusters of Schiphol, Amsterdam and flower auction Flora Holland has certainly contributed to this. Many national and international companies have found their way to Amstelveen. The number of SME (small and medium-sized enterprises) is large and many of them are companies with Amstelveen roots. The number of companies grew in the past 10 years by 3,800 to 11,500 establishments with almost 55,500 employees in 2021. The number of sole proprietors or ZZP-ers grew the fastest: there are now almost 8,500 sole proprietors. Last year, in connection with the coronapandemic, growth in establishments and persons employed lagged slightly behind. Business services are the largest industry in Amstelveen. Almost half of the companies are in this sector.
Work and Income
In 2019, 47,000 residents could be counted as part of the labor force. The labor force includes everyone who works or wants to work at least 12 hours a week. More than half of the working population is highly educated. In the rest of the Netherlands this is 38%. The net labor participation in 2019, the share of the working population in the total population (working and non-working population), is 70%. Slightly higher than in the rest of the Netherlands. In Amstelveen, the average disposable income of 49,700 euros is well above the national average (42,600). The highest average incomes can be found in Buitengebied-Noord: Middelpolder and Buurt over Ouderkerk. Kronenburg/Uilenstede is the only neighborhood where the average household income is well below the national average, but that is a student neighborhood, a campus. For people who cannot work or need support there are social insurances. The UWV reports that in 2019 in Amstelveen 1,055 people received unemployment benefits. From 66 years and 4 months there is the AOW (general old age act).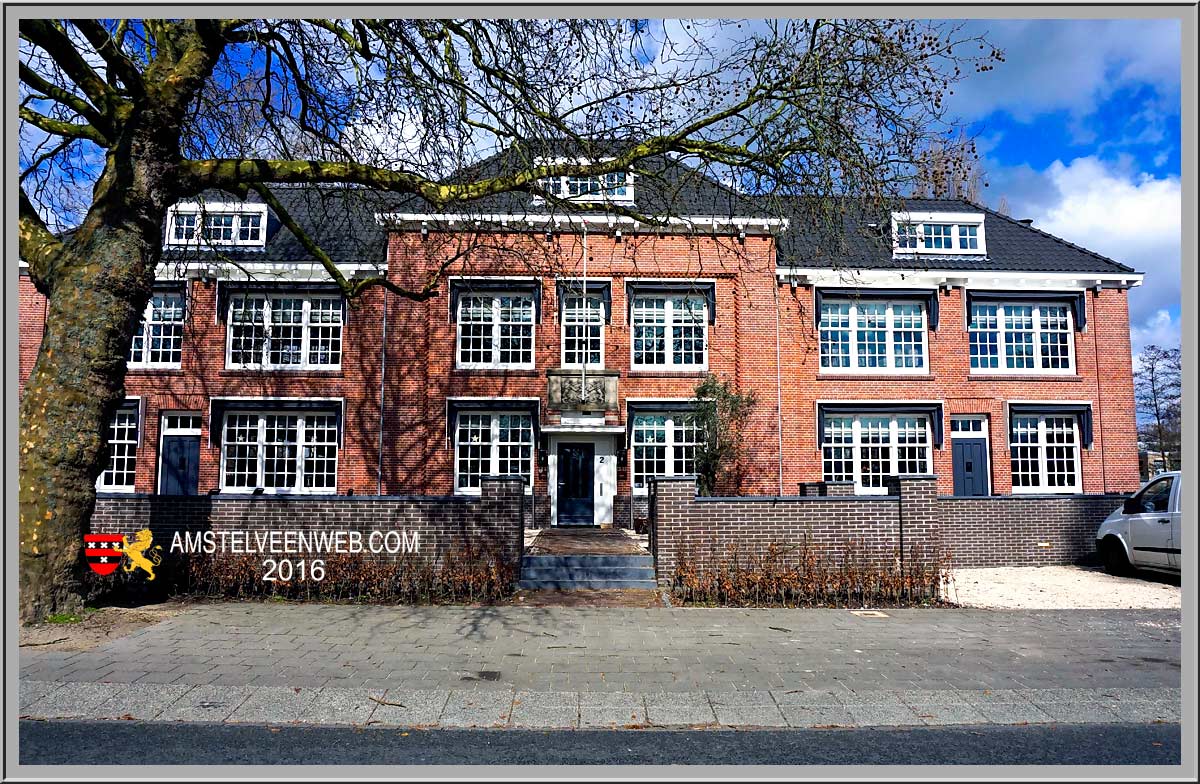 Hospitality industry
Amstelveen has 164 catering establishments, mainly restaurants (58 in total) and snack bars/ fast food restaurants (53 in total) The catering industry is mainly concentrated in the Stadshart, the Oude Dorp and along the Amstel. A few coffee bars have now also opened.
Businesses
Amstelveen is conveniently located between Schiphol Airport, Amsterdam and the flower auction. As a result, many (inter)national companies have established themselves in Amstelveen. Many of the companies established in Amstelveen are part of international networks, such as Nestlé and Huawei.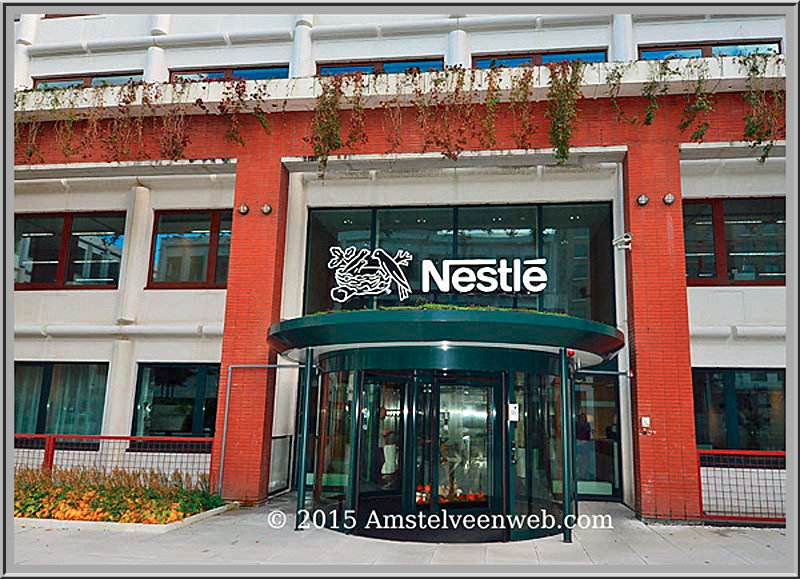 Retail
Amstelveen has many SME companies with Amstelveen roots, many sole traders or ZZP-ers, namely 8,000 and commercial services are the largest industry in Amstelveen. Some have been in Amstelveen for over a century. The retail offer in Amstelveen is structured hierarchically, because the Stadshart has a function as a center not only for the entire municipality, but also for the region. In addition, there are about ten shopping centers with a neighborhood or district care function.
Labour force and unemployment
In 2020, 48,000 inhabitants of Amstelveen could be counted as part of the labor force. The labor force includes everyone (between the ages of 15 and 75) who works or wants to work at least 12 hours a week. More than half of the working population is highly educated. In the rest of the Netherlands this is 40%. The net labor participation in 2020, the share of the working population in the total population (working and non-working population), is 69%. Slightly higher than in the rest of the Netherlands.
Social Security
For people who cannot work there are social insurances. At 66 years and 4 months, there is the AOW (General Old Age Pensions Act). In the coming years this age will be raised gradually to 67.
Income
The population of Amstelveen is relatively prosperous. Amstelveen households have an average of € 50,900 per year to spend, well above the national average (€ 43,500). Student households are not included in this calculation. The highest disposable household incomes are found in Buitengebied Noord.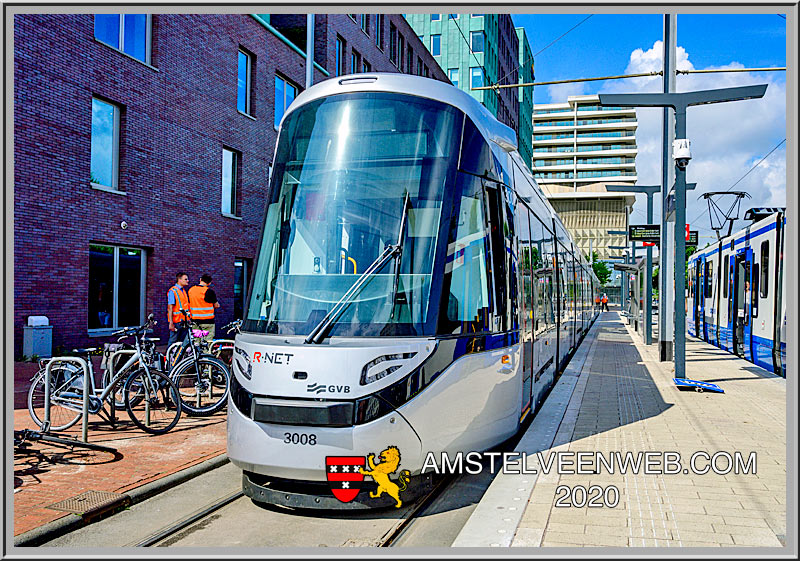 Traffic and transport
The good accessibility and excellent connections with Amsterdam, with other business locations and international destinations make Amstelveen an attractive place to live but also to work.
Schiphol Airport
Amstelveen is located a few kilometers from Schiphol Airport. The proximity of the airport is seen by many companies as a favourable factor for establishing themselves. In addition, Schiphol is an important location for companies. In 2020, the number of travelers via Schiphol decreased by 71 percent to 20.9 million due to the coronapandemic. Cargo transport decreased by 8 percent to 1.44 million tons of cargo. Schiphol is home to about 800 companies, employing a total of about 68,000 people.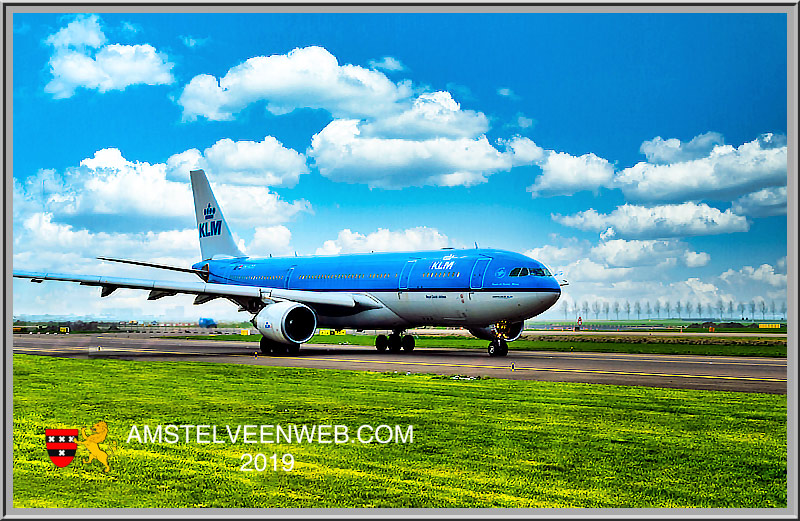 Education
In Amstelveen there are 20 elementary school scattered throughout the districts, including a publicly funded international school that started in September 2019. For newcomers from all kinds of countries, there is also a language school where children receive intensive language education for approximately one year before moving on to a regular school. In addition, there is a school for special education. Amstelveen has four secondary schools with a total of over 5,700 students. There are also five schools for private education. One of these, the Florencius school, will move to Amsterdam this summer. On three of the private schools secondary education is given next to primary education.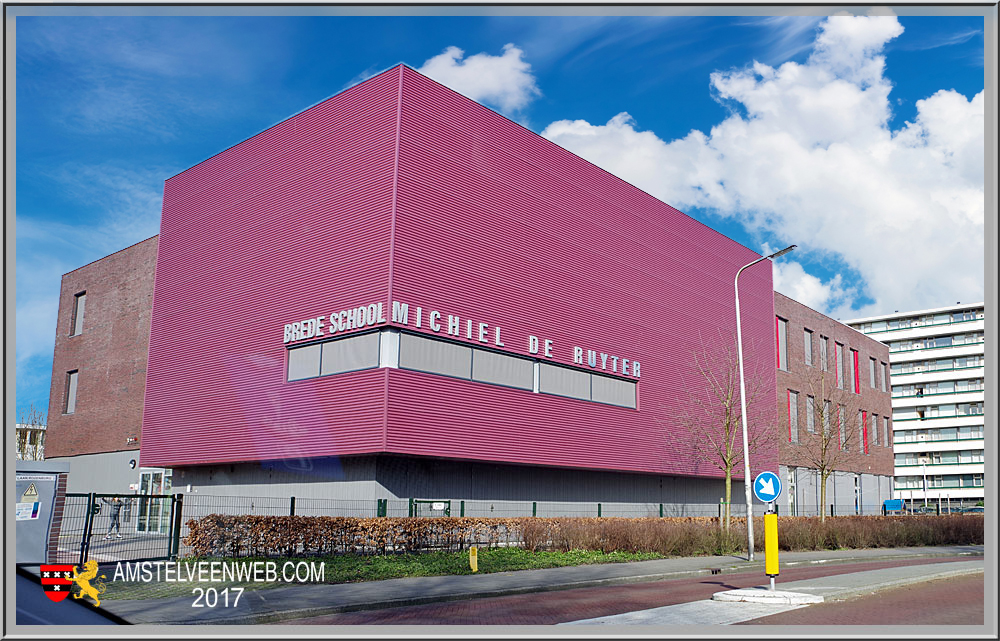 International School
The ISA (International School Amsterdam) offers education to pupils aged 3 to 18 (from kindergarten to the final exam class of secondary education) and has a total of 1,348 pupils: 727 elementary school pupils and 621 secondary school pupils. There are scholars from 60 different countries. The largest groups come from the United States (13%), the Netherlands (11%) and the United Kingdom (8%). In February 2018, Amity International school Amsterdam opened its doors. The school now has 249 students: 184 elementary school students and 65 secondary school students. It has students from 30 different countries.
Childcare
In Amstelveen, child day care and after school care is offered in 131 child centers. The number of places for children totals over 4,176. The number of places has increased slowly over the past few years, while the number of childcare centers has decreased. The decrease is mainly accounted for by the number of guest parent agencies.
Public Order and Safety
For years, Amstelveen has been one of the safest large municipalities in the Netherlands. The total number of crimes has been declining for years, but increased again for the first time in 2020 to a total of 3,935 crimes. This is an increase of 4%. Theft from motor vehicles increased again after a decline in 2018 and 2019. Theft from/from motor vehicles has been declining for years and continued to decline in 2020. In 2015 there were still 586 thefts, in 2020 there will be 322.
Performing Arts
The Schouwburg, Cultuurcentrum Griffioen, Poppentheater and P60 offer a wide variety of performing arts for young and old. In 2020, the theaters were forced to close or partially close to the public for much of the year due to the corona pandemic. The number of performances and visitors in 2020 was therefore generally quite a bit lower than in previous years. Various theaters offered (live) streams as an alternative. Schouwburg Amstelveen organized 12 performances in Open air theater Elsrijk in 2020.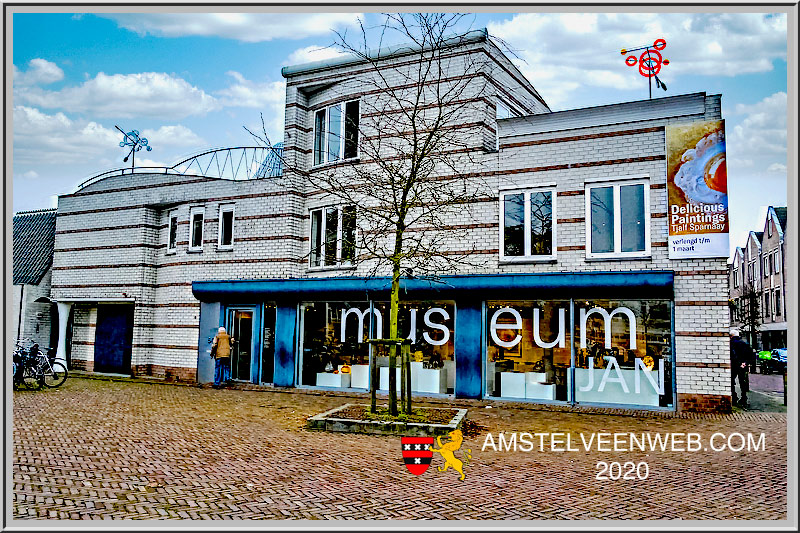 Cultural institutions
In addition to the performing arts, there are various institutions active in culture, such as the Library Amstelland, Museum JAN, the Cobra Museum, Cultuurcentrum Griffioen and Platform C. Platform C is a merger of the former art lending institution, the people's university and the music and dance school. These cultural institutions in Amstelveen are frequently visited. Naturally, we also see an effect of the corona pandemic here, which resulted in fewer visits to these institutions in 2020.
Art in Amstelveen
There are many works of art throughout Amstelveen. It is worth visiting them while cycling or walking. They are both classic and modern, large and small, they can be found everywhere.
Youth health in Amstelveen
Most young people in Amstelveen (about 80%) indicate that they often or always feel fit and healthy. This is comparable to the rest of the Amstelland region (in addition to Amstelveen, the municipalities of Aalsmeer, Diemen, Ouder-Amstel and Uithoorn). Due to school closures in the 2019/ 2020 school year, it has not been possible to fully carry out the planned health survey, so these figures have not been updated.
Nutrition and Exercise
Eight out of ten youth eat breakfast five or more days a week. Drinking water is common among youth (86% drink it daily. However, over one in three youth drink sweet drinks at least 5 days a week. Compared to the rest of the region, youth from Amstelveen drink more water and less often sweet drinks. The vast majority of young people (89%) walk or cycle to school. Almost half play sports for at least an hour a day. A large majority spend more than two hours a day behind a screen in their free time.
Adolescent lifestyle habits
Smokers often start smoking at an early age. Of the 2nd graders in Amstelveen 7% has ever smoked, of the 4th graders this is already 25%. For drinking alcohol the percentages are 26% and 58% respectively. This smoking and drinking behavior is comparable to that of young people in the rest of the region.
Sports and recreation
Amstelveen has a large and varied supply of sports facilities. Most of the 251.5 sports facilities are sports fields: soccer, field hockey, tennis, korfball, baseball and softball, athletics, rugby and a cricket field. Furthermore, Amstelveen has among other things swimming pool de Meerkamp with various indoor and outdoor pools, an exercise cycling circuit and two golf courses. These sports facilities are used by about 80 sports clubs based in Amstelveen and by many individuals. In addition to sports facilities, Amstelveen also has a large amount of playing facilities spread throughout the various neighborhoods of the municipality.
Energy Transition
The sustainability policy of the Municipality consists of three pillars, namely energy transition, circular economy and climate adaptation. Energy transition is the transition from the use of energy from fossil fuels, such as natural gas, to sustainable energy sources. A transition to a sustainable energy supply is of great importance because of the need to combat climate change. Residential gas consumption in Amstelveen has decreased since 2013 from over 55 million m³ to almost 49 million m³ in 2017. After that, it will increase again slightly to 50 million m³ in 2019. These figures have been corrected for fluctuations in temperature. This is because more gas is consumed in colder winters than in less cold winters. After a peak in electricity consumption by Amstelveen homes of 123,000 kWh in 2013, this too has begun to decline to 109,000 kWh in 2019. An increasing share of the electricity used in homes comes from solar panels.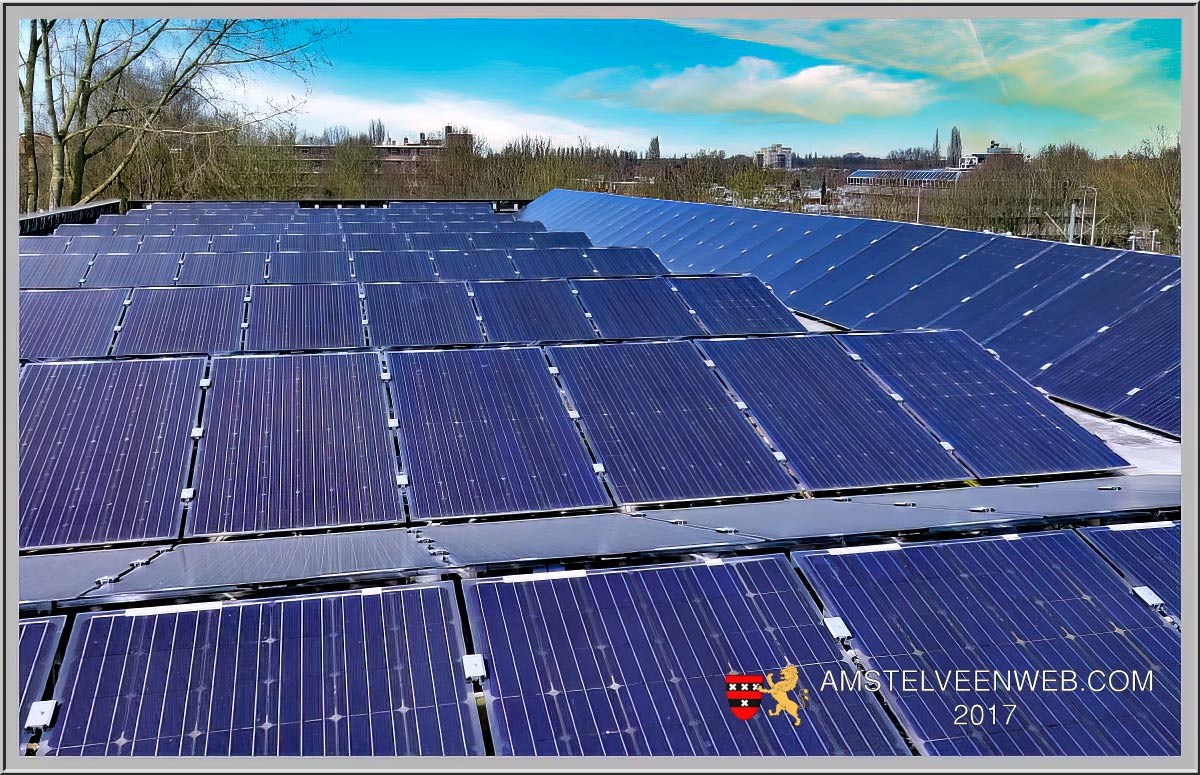 In 2019, 7.7% of homes had solar panels. Across the Netherlands, this was 123%. Amstelveen has 968 electric car charging points per 100,000 inhabitants (2021), putting it in the top 5 of Dutch municipalities. Especially in the last year this number has increased significantly.
Nature Parks
In Amstelveen there are many nature parks, such as in Bovenkerkerpolder, De Braak, the Broersepark, Elsenhove Speelboerderij, Jac. P.Thijssepark, Koos Landwehrpark, the Meanderpark, in the Middelpolder, the Kersenbloesempark and de Poel. The Poel and the Cherry Blossom Park are part of the Amsterdamse Bos, which covers 935 hectares.
Municipality and City Council
The number of members of a municipal council depends on the number of inhabitants. The current council of Amstelveen has 37 members, coming from different political parties. The council members are elected every four years by the voting citizens. In the last municipal council elections (March 21, 2018), the turnout was 58.1%, slightly higher than the national average. In these elections, the VVD again became the largest political party with 10 of the 37 seats. The Board of Mayor and Aldermen is formed by VVD, D66 and PvdA. Mayor Tjapko Poppens, VVD Herbert Raat and Adam Elzakalai (VVD), D66 Floor Gordon and Frank Berkhout, PvdA Marijn van Ballegooijen.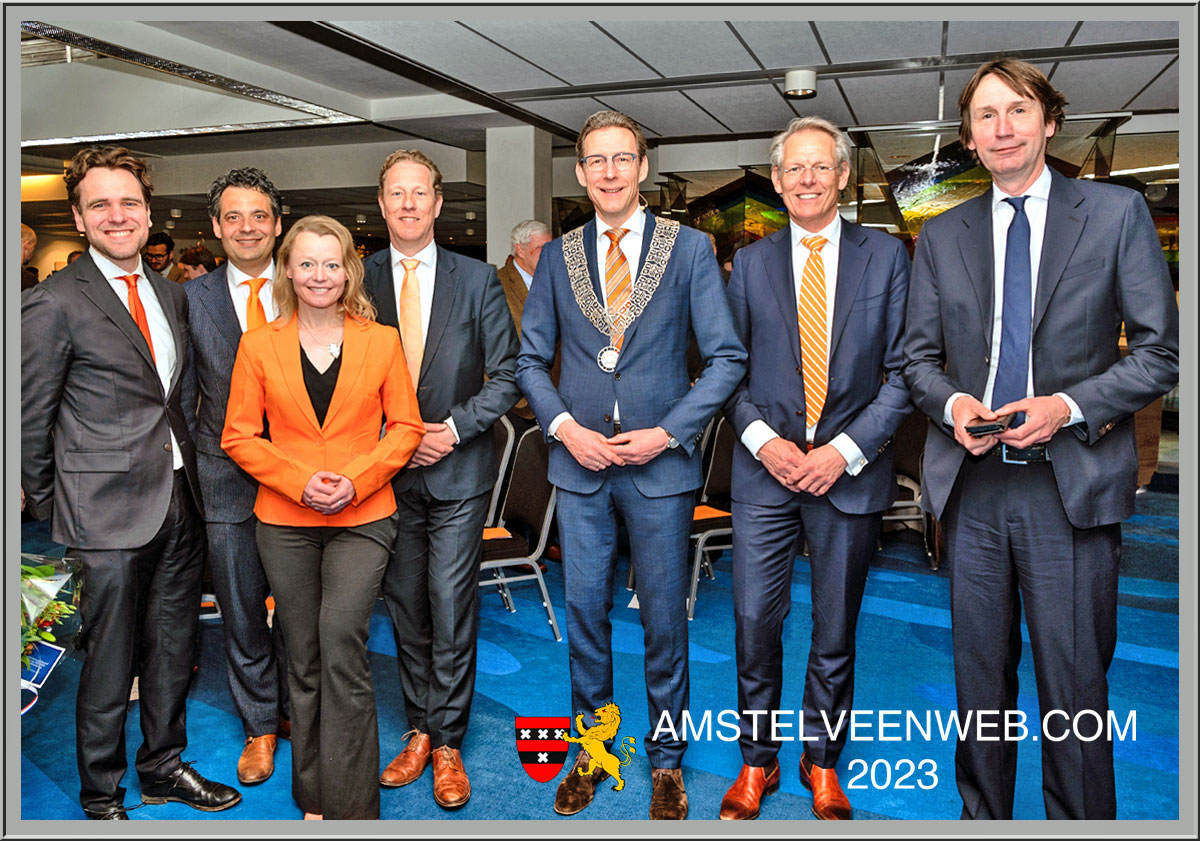 (Foto Amstelveenweb.com - 2023)



The members of the Municipal Executive of Amstelveen from left to right: alderman Marijn van Ballegooijen (PvdA), alderman Adam Elzakalai (VVD), alderman Floor Gordon (D66), alderman Frank Berkhout (D66), Tjapko Poppens mayor, Bert Winthorst municipal clerk and alderman Herbert Raat (VVD)
The Amstelveen civil service organization has also been working for neighboring Aalsmeer since 2013. The more than 1,500 employees thus serve a total of nearly 100,000 residents.
More facts and figures Amstelveen:
www.amstelveen.incijfers.nl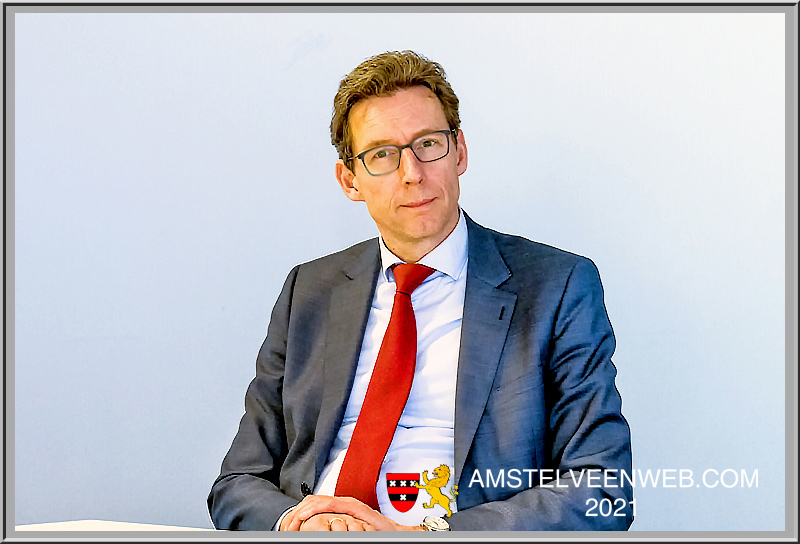 (Foto Amstelveenweb.com - 2021)



Tjapko Poppens burgemeester van Amstelveen
Amstelveen in all its facets
If you want to know more about the topics described, please search this website of
Amstelveenweb.com
for your topic and look/read about Amstelveen past and present. If you have any questions or are missing any subjects, please let us know by sending an e-mail to:
Redactie van Amstelveenweb
.