Japanese workshop by painter Yuriko Yamaguchi in Amstelveen
Nieuws
->
Cultuur
Bron: Hans Jansen SAKB KunstLokaal
20-03-2022
Friday 25 March 2022, 10:30 am - 4 pm. Please note: the language of this workshop day will be Japanese. Open for all Japanese speaking adults and their children from the age of 4. Location: Cobra Museum, Nemo Sabo, JACOP and SAKB KunstLokaal. Costs: € 5,- excluding entrance fee to the museum and lunch

Do you like painting and would you like to work and meet with the Japanese-American artist Yuriko Yamaguchi? The Cobra Museum, JACOP and SAKB KunstLokaal organize a workshop together where you will get the chance to paint with Yuriko Yamaguchi, learn more about her work and show your own painting in a very special exhibition at SAKB KunstLokaal. The workshop is created especially for the Japanese community of Amstelveen. The spoken language is Japanese and the workshop is open to adults and their children from 4 years onwards.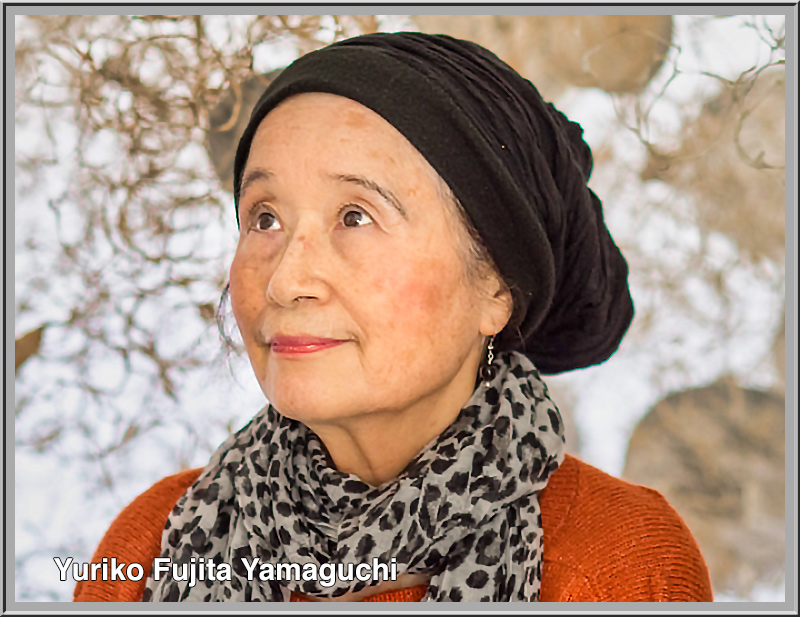 (Foto Mariko Yamaguchi Bolton - 2021)



Visual artist Yuriko Fujita Yamaguchi
In the exhibition Humanity's End as a New Beginning Yuriko Yamaguchi shows thirty of her water colour paintings at the Cobra Museum. Her inspiration for these artworks came from thirty myths that were collected by the Amstelveen-based emeritus professor Mineke Schipper. These old stories tell us about what would happen if our world, and we as humans, would disappear and come to an end. Story tellers and artists have been fascinated with this subject for ages. And what if this end would be the beginning of a whole new world, what would that look like? Yuriko Yamaguchi is concerned about climate change and pollution and the way we handle the earth. Her work is also a call for taking good care of our world.
Yuriko Yamaguchi (Japan, 1948) is a painter and sculptor. Her work is exhibited in various museums and galleries in the US, Japan and Europe. She has also been commissioned to make works for public spaces, for example at Washington Dulles Airport. The special collaboration between Yamaguchi and Schipper already led to an exhibition in Japan in 2018. The work was also shown in the US and in the Dutch city of Leiden.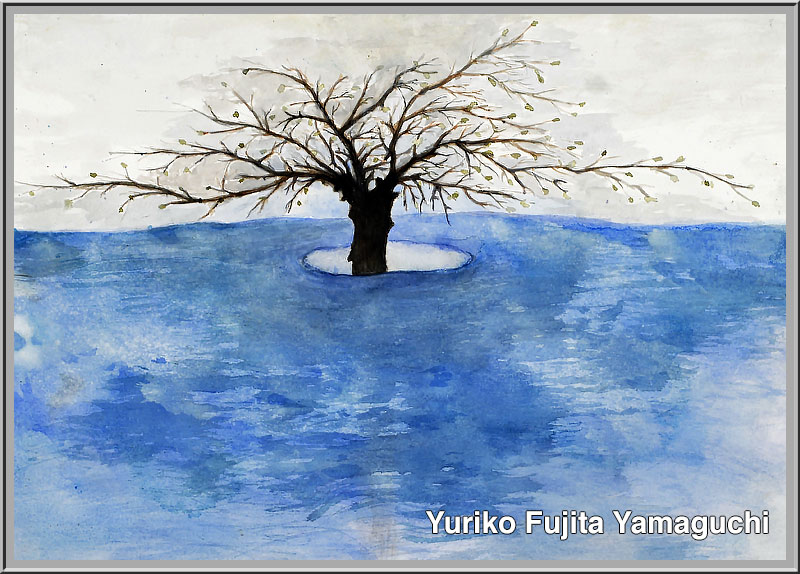 (Source Yuriko Fujita Yamaguchi /Cobra Museum - 2022)



Yuriko Fujita Yamaguchi: ' Ragnarök '. In Norse mythology, Ragnarök ('Fate of the Gods') is a series of events, including a great battle, that is predicted to lead to the death of several major figures (including the gods Odin, Thor, Týr, Freyr, Heimdallr, and Loki), natural disasters, and the submersion of the world in water. After these events, the world will re-emerge and be fertile, the surviving and returning gods will meet, and the world will be repopulated by two human survivors. Ragnarök is an important event in Norse mythology and has been the subject of scholarly discussions and theories throughout the history of Germanic studies
Schedule workshop, lunch and exhibition
: 10:00 am – 10:30 am: walk-in, 10:30 am – 12:30 pm: workshop at the Cobra Museum. Yuriko Yamaguchi tells the audience more about her work and her paintings. Under her guidance participants will create their own painting. 12:30 pm: we go to Nemo Sabo. 1:00 pm – 2:30 pm: lunch at Nemo Sabo with the workshop participants and Yuriko Yamaguchi. 2:30 pm: opening of the exhibition of the works made by the workshop participants at SAKB KunstLokaal. The opening will be performed by Yuriko Yamaguchi. 2:15 pm – 4:00 pm: option to have a look at all the works of your fellow workshop participants and enjoy a drink.
BOOK YOUR TICKETS HERE
. Instructions for booking: 1. Choose the date: 25 March 2022. Select the time: 10:00 am. 3. Select your ticket type(s) for museum entrance. 4. Select the workshop time: 10:30 am. 5. Follow the further instructions.
Costs:
€ 5,- per participant for the workshop plus a museum ticket (regular prices € 15,- for adults /€ 9,50 for children,
see this page
for an overview of discount options). Lunch at Nemo Sabo at own costs. If you like your painting can remain in the exhibition until the end of the month, so more people will get a chance to see your work.
Amstelveenweb.com is niet verantwoordelijk voor de inhoud van de nieuwsberichten.