The city of Amstelveen
Amstelveen is situated in the province of North Holland, Netherlands, south of Amsterdam. The city lies on an area of 44.08 square kilometres, of which water covers 2.30 square kilometres. The soil consists of peat-moor and sea clay; regarding the former, please see "The history of Amstelveen" in Dutch.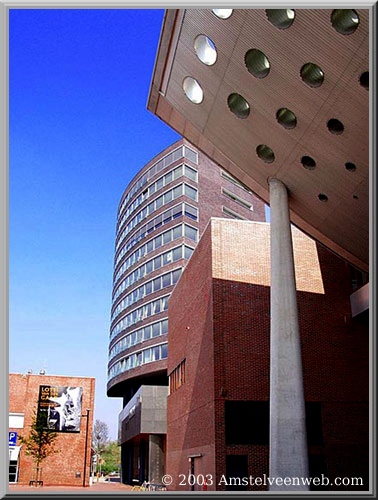 (Amstelveenweb.cpm collectie - 2003)

Population
On the 1st of January 2008 Amstelveen had 79.003 inhabitants, that is 37.629 men and 41.374 women (including children). 70.347 have the Dutch nationality and 8.656 are non Dutch inhabitants.
In the Netherlands the average age of the population is 39,7, whereas it is 42,4 years in Amstelveen. Relatively many senior citizens live in Amstelveen. In fact, as much as 19% of the population is 65 years of age or older. In the Netherlands, on a nation-wide basis, this figure is 15%. The number of older inhabitants in Amstelveen will increase and the prognoses are that in the year 2020 the older people in Amstelveen will be 21% and in 2038 - 26%. In Amstelveen 28% of the inhabitants is younger than 25 years and in the Netherlands this is 30%.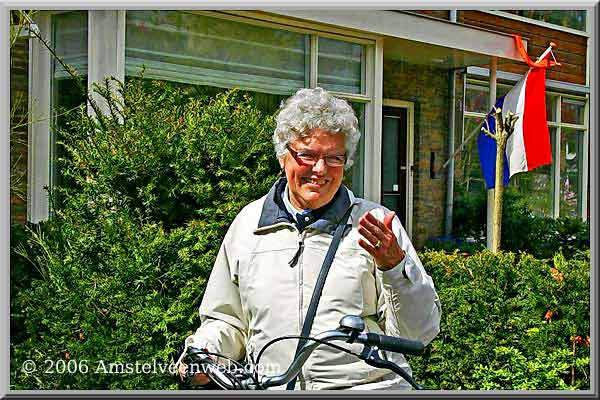 Amstelveen households are rather small: only one or two persons live in almost 68% of the households. More than one quarter of these households is a family with children. The number of singles is increasing. In the Netherlands 35% is single, in Amstelveen 41%. Senior citizens moreover live on their own at an increasingly higher age.
Middenhoven has been the largest area in Amstelveen for years with its 7,352 citizens, followed by Groenelaan with 6.469 inhabitants, of which many are older than 65. Waardhuizen is on the third place with 7.352 people.
On 1 January 2008, as many as 8.600 persons of a nationality other than Dutch lived in Amstelveen. Japanese have been the largest group for years (1719), followed by people of India (746), United Kingdom (635), United States (352) and Germany (355). Large groups of the population on a national level such as Surinam people (71), Turkish (109) and Moroccans (72) are scarcely represented in Amstelveen. The age structure of the non-Dutch communities strongly deviates from that of the Dutch. Persons aged between 25 and 44 and children are highly represented among foreigners, whereas the elderly are almost totally absent.
Unemployment figures
On 1 January 2008, as many as 1.409 persons were unemployed in the city (650 men and 759 women). The population of Amstelveen is relatively prosperous with an average income of 25% above the Dutch national average.
Dwellings and businesses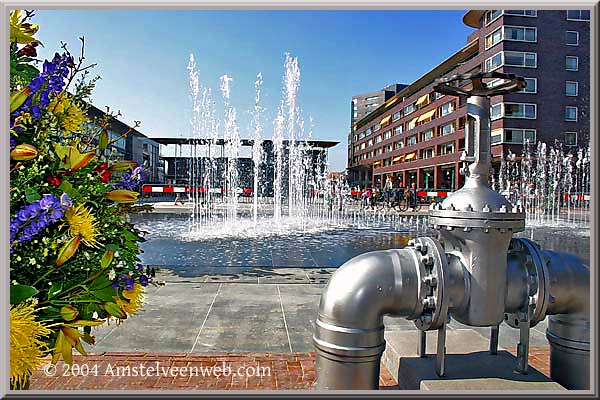 (Amstelveenweb.com collectie - 2004)
One of ten houses in Amstelveen has been built before 1945 en 47% between 1945 and 1970. Until 2015 there will be built 3.700 new houses. After that date there are no housebuilding projects planned. In Amstelveen, as many as 6.395 companies and institutions are registered. They employ about 41.323 persons.
In addition to homes, many offices have been built in Amstelveen over the past decades, particularly for trading, banking, insurance companies and KLM. Amstelveen is the home of large computer centres and the head offices of national and international institutions. Many people who work at
Schiphol
Airport live in Amstelveen, as the city is only a few kilometres away. The proximity of the airport is considered by many companies to be an advantage when selecting an office site.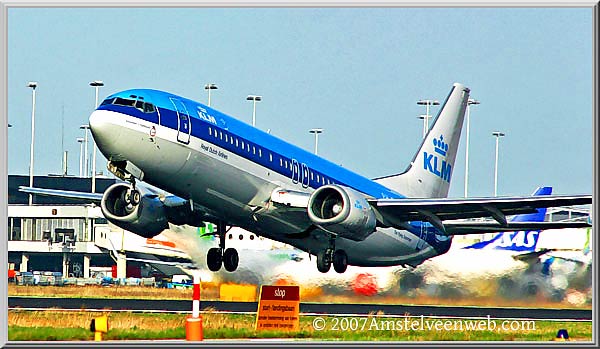 (Amstelveenweb.com collectie - 2006)
Education
There are 19 primary schools spread throughout Amstelveen: 9 state-run, 5 Protestant, 4 Roman Catholic and a single special unaffi liated school. There are also 2 schools for special education. The number of
schools
has decreased in the past few years due to mergers. The four secondary schools accommodating 5,200 students are all located in the Keizer Karelpark district. The number of students in secondary school has been increasing for years by 200 students per year on average. Primary education on the other hand is struggling with a decrease in the number of students. The decrease is particularly felt in the Westwijk and Keizer Karelpark districts. Special primary education is also showing a decrease.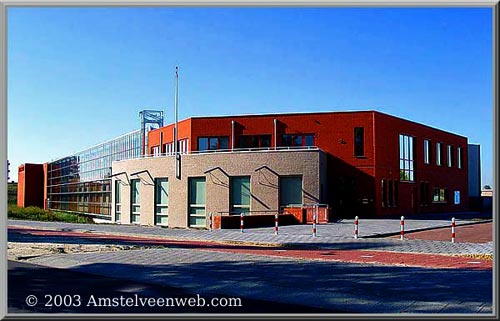 The International School of Amsterdam (ISA) has been meeting the educational needs of the international community of the greater Amsterdam area for four decades. ISA provides education for students from 3 to 18 years of age (from Pre-School through Grade 12) by offering stimulating and creative academic programmes in a secure and caring environment. ISA provides a smooth transition to and from other national and international schools and our education is based upon a full International Baccalaureate Programme. ISA has the capacity to enroll up to 950 students. The largest groups of students come from the United States, Japan, Korea, the United Kingdom, the Netherlands and Scandinavia. In addition, there are students from over 50 different nationalities. ISA students tend to stay between two and five years.
Children's day care
Since January 1st 2007, primary school management has been imposed with the task of looking after students before and after school hours. Child-care in Amstelveen has been substantially extended over the past year. Eight new child-care centres were opened during the last four years, and the number of places has been extended by 150. Four new centres have been added to after-school child-care, and the number of places has been extended by 200. Amstelveen currently has 23 child-care centres with a total of 843 places. After-school child-care has 911 places, which is 247 more than last year. There are also teenager care facilities: out-of-school care for 12 to 15-year-olds. The fi rst centre was opened in Middenhoven in 2000.
Nature and art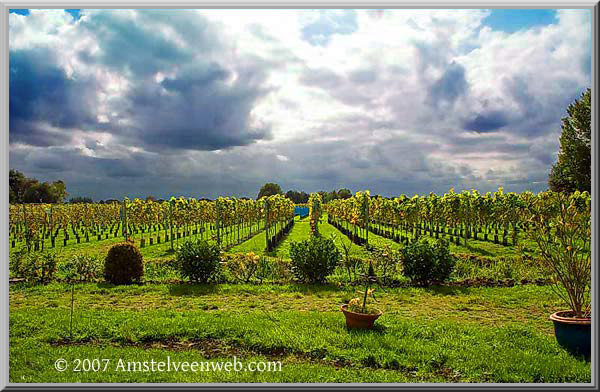 Amstelveen has many nature parks: namely Bovenkerkerpolder,
de Braak
,
Broersepark
, the children's farm
Elsenhove
, Jac.P. Thijssepark, Middelpolder, Ouderkerkerplas and the
Amstelveense Poel
. The Poel is part of the
Amsterdam Forest
which stretches over an area of 935 hectares.
Art and culture were prominent in Amstelveen last year. The
Museum Jan van der Togt
in the center of the old village had many different expositions and a lot of visitors. The
Cobra museum
had almost 74.139 visitors and the library, with its four departments, were visited by 696.028 people.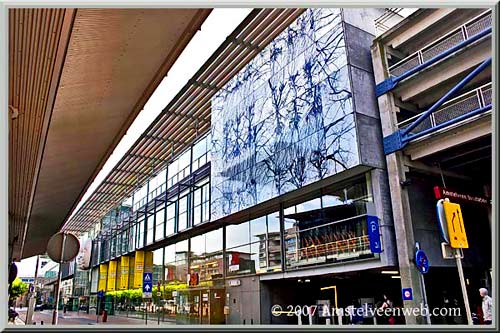 (Amstelveenweb.com collectie - 2007)
In 2007, the shows in
Schouwburg
Amstelveen
had attracted 106.966 visitors to 275 performances. The
Cinema Amstelveen
had 15.919 visitors to watch 597 performances.
The pop stage
P60
has built a very good name within some years through well planned programming. The number of visitors is therefore high.
Annual cultural events such as the annual
'workshoproute' 2008
, the
Town Square Festival
and the book market make the city tick. The works of art throughout Amstelveen may not be overlooked either: traditional and modern works, large and small, are on display around the town.
The
works of art
can be found all over the city. There is an enormous number of art and they vary from classic until modern, large and small.
Restaurants and shops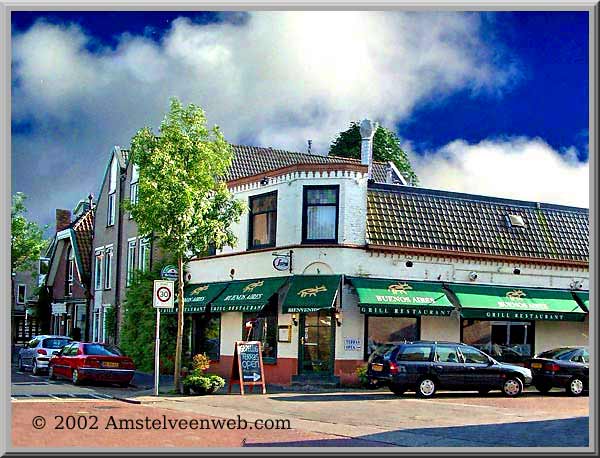 Relatively small hotels have been established in Amstelveen. All in all, 143 rooms with 297 beds are available. In addition to the hotels, Amstelveen has 116 other catering establishments. There is the very popular Greek restaurant
Alexandros
, the always fully booked
Argentijn
, the new Korean restaurant
Damso
and the very old mill
de Dikkerd
.
Amstelveen has a
shopping centre
with restaurants in every district practically. From the 90's, the centre of Amstelveen has been gradually transformed to a large so-called "heart of town" with shops to appeal to all tastes. Around the town square (Stadshart) there are also restaurants, where customers can sit outside in summertime.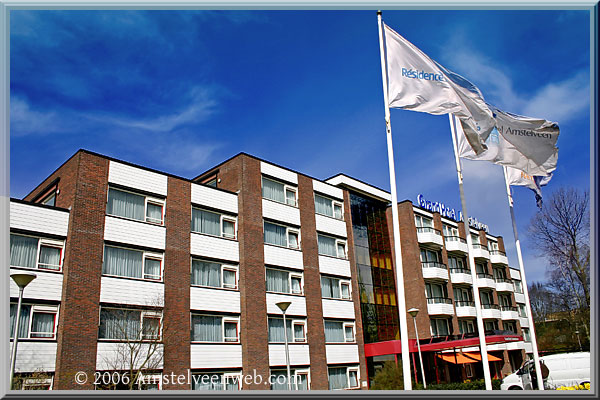 (Amstelveenweb.com collectie - 2006)
Sports
Amstelveen can offer a lot to sports fans. The majority of the 236 sport centres have football, hockey, handball, korfball, softball, rugby and cricket facilities. Furthermore, there are swimming pools in Meerkamp, with several pools indoors and outdoors. There are also bicycle training centres, and you can play golf in the neighbouring municipalities in Amsterdam and Haarlemmermeer. These sports facilities are used by approximately 85 sports associations established in Amstelveen, and also by many individuals. In addition, Amstelveen has top sports players: among other sports clubs, some Amstelveen hockey, volleyball and badminton clubs are amongst the top Dutch teams.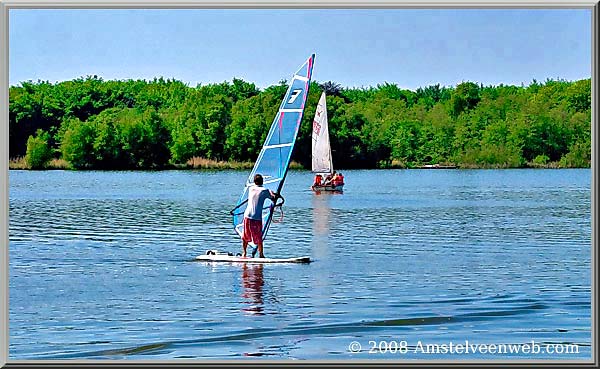 Politics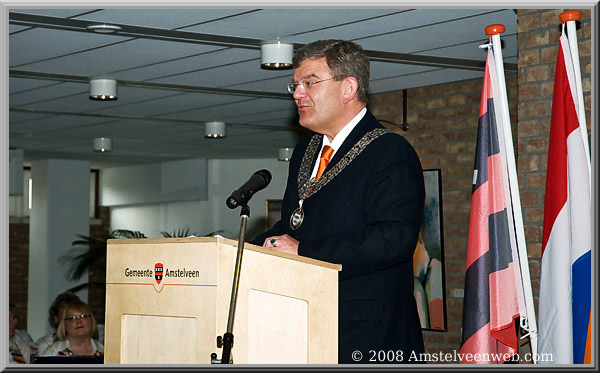 VVD is the largest political party in the Council of Amstelveen. The VVD, PvdA and CDA form the general assembly with the mayor and the 'aldermen'. The Municipality of Amstelveen employs 798 civil servants.
Contributing parties in the Council of Amstelveen:
VVD:
PvdA:
GL:
BBA:
CDA:
D66:
CU:
OCA:

9 seats
8 seats
5 seats
5 seats
4 seats
2 seats
1 seat
1 seat
Amstelveenweb.com
Do you want to know and see more of Amstelveen, visit the category 'foto's' - pictures on this website Amstelveenweb.com. Unfortunately the text is in Dutch, but may be that is a good way to learn it! Have fun. If you have questions, ask Amstelveenweb.com via
Contact
.
Bron: Facts and Figures 2007-2008 Gemeente Amstelveen
Amstelveen | RSS